Our Perks
Discounts on Hotel Stays
Special staff rates in any of our hotels across the collection, on top of special Family and Friend rates for accommodation
Discounts on Dining
Discounts for all food outlets in 4 hotels for you and a companion, as well as the individual restaurants and bars that are part of the collection.
Meals on Duty
Meals are prepared for you during your work hours and are provided for in our newly refurbed canteens
Free Coffee on Duty
Provided for in our newly refurbed canteens
Discounts for Take-Away
Further discounts for take-away teas and coffees for staff members
Career Progression
We set a clear career path with each of our interested employees
Employee Fitness
Free access to leisure centre, Family discounts to membership in our range of Leisure Centres
Employee Wellness
ODR Collection Staff Wellness programme is available to all staff as well as discounts on all luxury spa products and spa treatments in our award winning Spa.
Learning & Development
Access to a variety of learning tools through our online training software. We offer a range of internships annually in a variety of different departments to nourish development, as well as cross training in different departments
Flexible working hours
A choice of flexible hours in social environments
Team Events
Social Calendar of team events such as employee appreciation week, beach cleaning and much more.
Testimonials
Listen to what our employees have to say.
---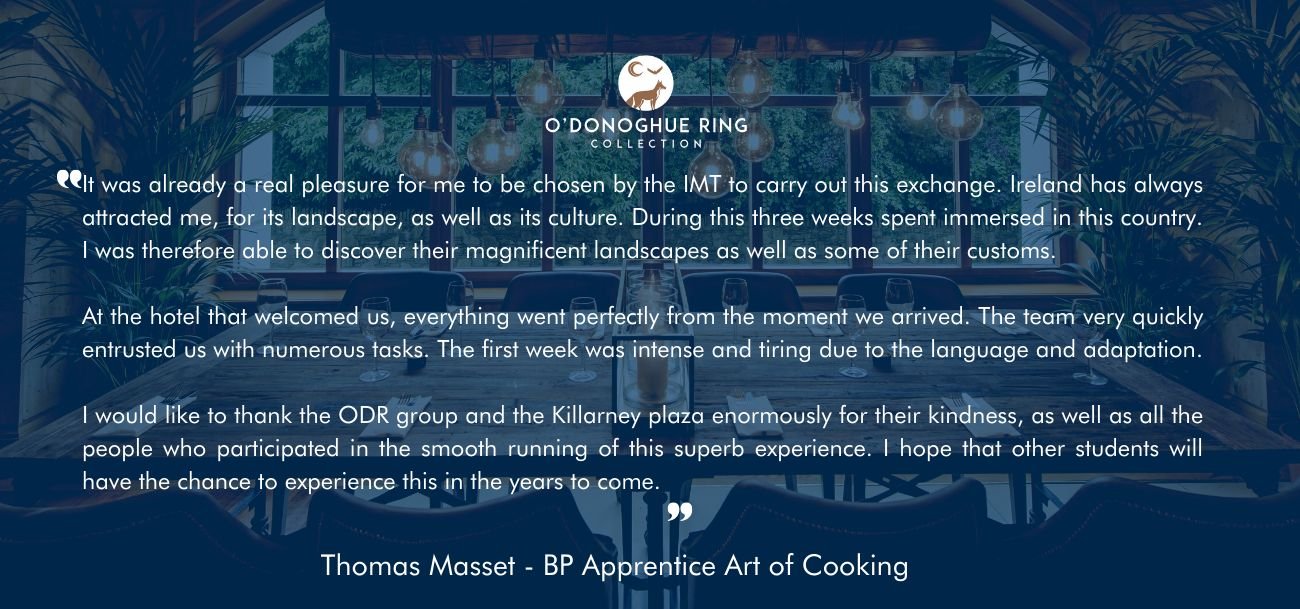 Thomas Masset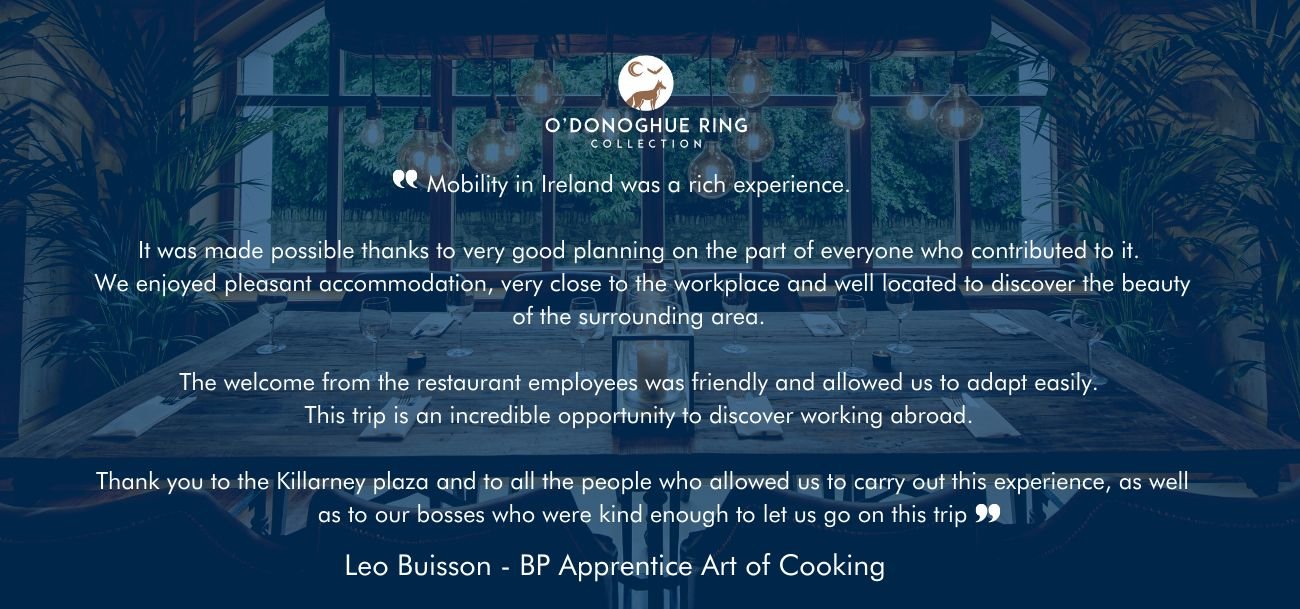 Leo Buisson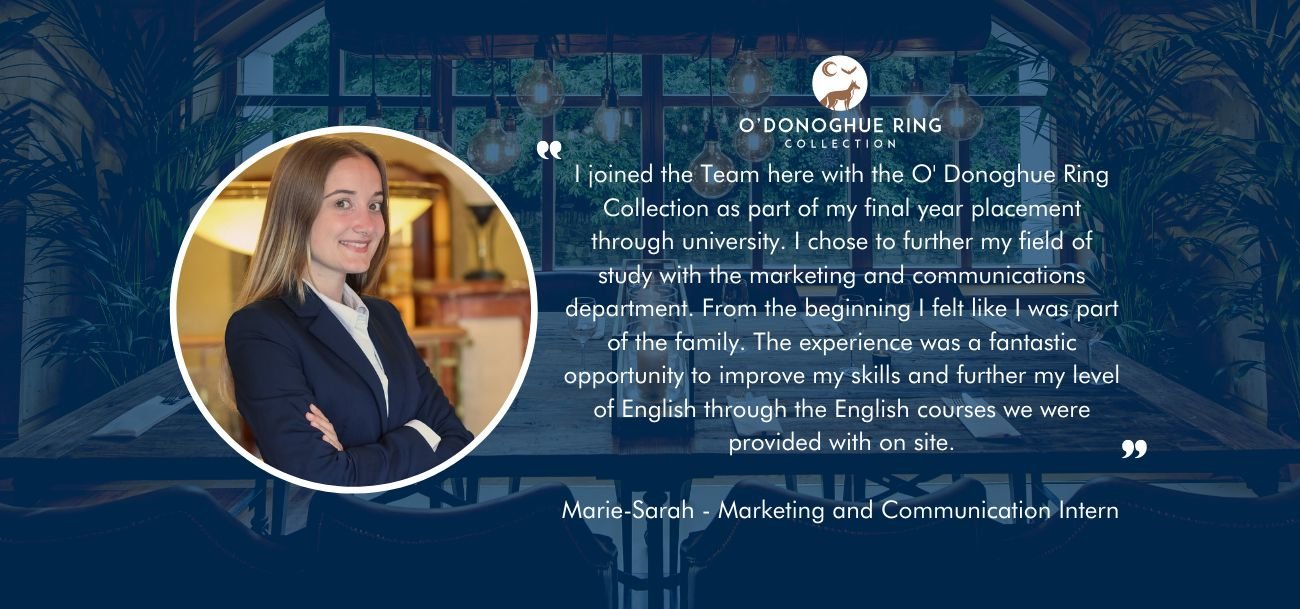 Marie Sarah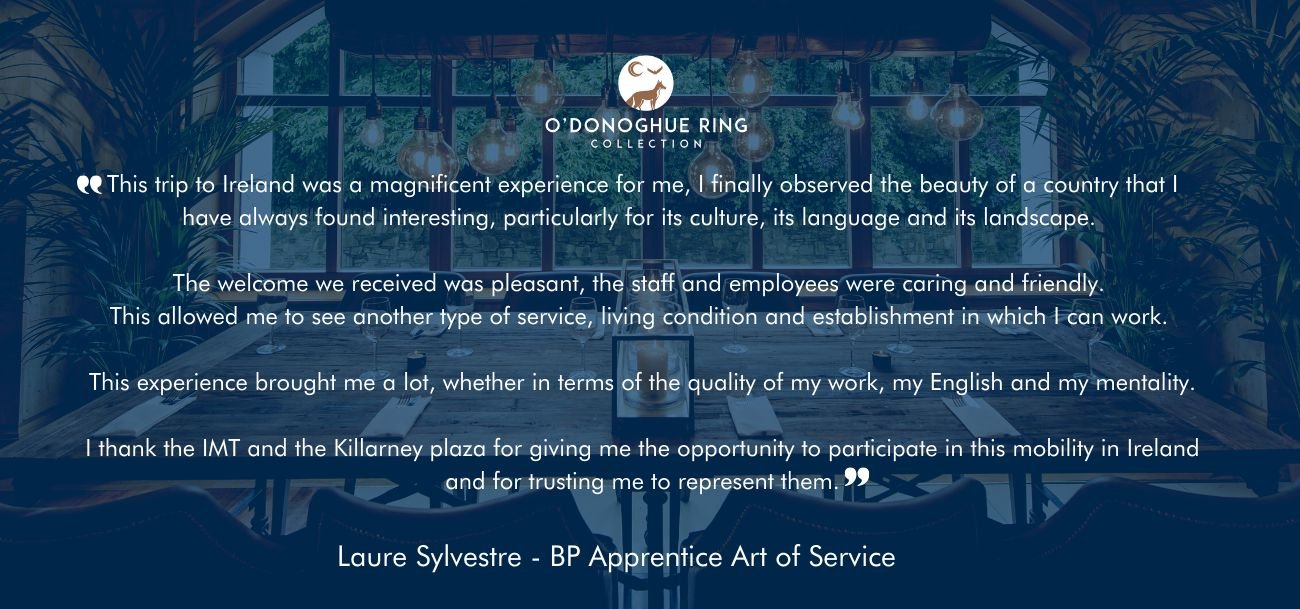 Laure Sylvestre